When purchasing children's ministry curriculum, whether for Sunday school, midweek, large group or small group—there are so many things to consider. We know! Here are a few of the top considerations we suggest walking through specifically in kids' ministry.
Let's look at the following 6 points and uncover how they can help you navigate and choose a curriculum.
Know Your Audience
Know Your Mission and Your Goal
Stick to the Bible
Do the Lessons Point to God or Highlight People?
The Value of Relationship
Practicality for Volunteers and Ease of Use
But before we begin, remember to pray first and foremost. That the Lord would lead you as you lead your ministry. Pray that His voice would be the loudest and that He would lead you in all of your decisions.
What Makes A Great Children's Ministry Curriculum—Sunday School, Midweek, Large Group or Small Group?
Know Your Audience
When you look at your children's ministry, what do the kids in your ministry need? Are they being raised in Christian homes, non-Christian homes? What are their ages? Do they have special needs that you need to consider when choosing a curriculum? Are there different types of abilities in your classroom?
Look at your ministry as a whole by looking at your kids individually. Their needs both individually and collectively will help steer you in the right direction.
How are you partnering with parents? Does your kids' ministry curriculum need to assist that partnership?
Also look at your volunteers, specifically those who will be teaching, and determine what needs they may have. What kind of Bible background do they need? How much time do they have to prepare?
As you go through your ministry piece by piece, you'll sweep all the needs into a pile to determine what's most important.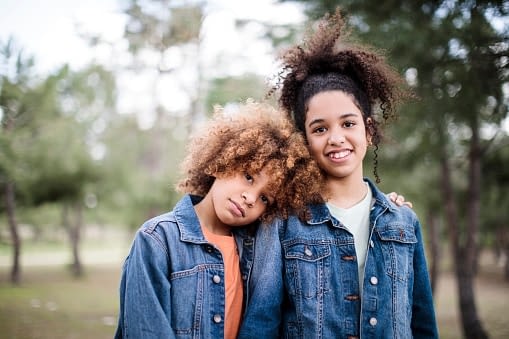 Know Your Mission and Your Goal
A mission statement provides direction. And, as we continue running, it might be time to evaluate how we measure success and what our expectations are for our ministries—and those impacted by it.
What is the goal of your ministry and how does the kids' ministry curriculum you're looking at come alongside that goal?
When you take a look at your mission, how does the curriculum align? Will the curriculum help you carry out your goals and objectives that fit within your mission?
If you haven't yet set a goal, or if you haven't evaluated your children's ministry mission recently, we encourage you to read this Ministry Spark article on Reevaluating Your Mission Statement. The old adage is a wise one: "If you aim at nothing, you're likely to hit it." Without goals, we don't know where we are going and we won't even be able to tell if we have lost our way!
Stick to the Bible
If you go anywhere in your children's ministry, go through Scripture, not outside of it. Making sure your children's ministry curriculum points to the Bible and comes from the Bible is one of the most important things you can do.
God's Word must be at the center of every story, every lesson, and it must be the core of what we share.
Does the curriculum stay true to God's Word?
What we share with children shapes how they grow. As we know from Proverbs 22:6 NIVTM, "Start children off on the way they should go, and even when they are old they will not turn from it."
Following God's way is the best way.
We never want to force Scripture to say something to fit the theme or focus of a lesson, we actually want the exact opposite. We want the theme to reflect exactly what Scripture is saying.
Do the Lessons Point to God or Highlight People?
Who is the hero of our story? In our kids' ministries it has sometimes become the people of the Bible or characters as we sometimes call them. Let's first be careful with our language as 'character' implies fiction in many cases.
And let's not get so lost in the people that we lose sight of the Big Story of God and how He works and moves in and through every story.
He is central and should be highlighted as central; always the hero. Always holy. Always good. Always set apart.
It's important to trust that the curriculum you're using does this.
Are Relationships Valued?
If there is one thing we would want you to be able to do, is to continue pouring into the relationships that make up your ministry. If you have to edit too much within a curriculum or spend your time adapting every lesson, it takes away from just that: relationship.
So first, see if there is a curriculum that fits your current children's ministry needs without you having to make a ton of edits. And second, see if there is a curriculum that values relationship in its lesson content, philosophy, and teaching. For example, does it help you partner with parents and volunteers?
Does your kids' ministry curriculum help you facilitate worship response with children—where they get to respond to God in their own way, building their very own relationship with Him?
We so desperately want people to find community and relationship with each other has they follow after God. But we need to make sure the tools we are using help us continue to facilitate that to the best of our ability.
Relationship is so important in every ministry, we cannot forget it in our curriculum.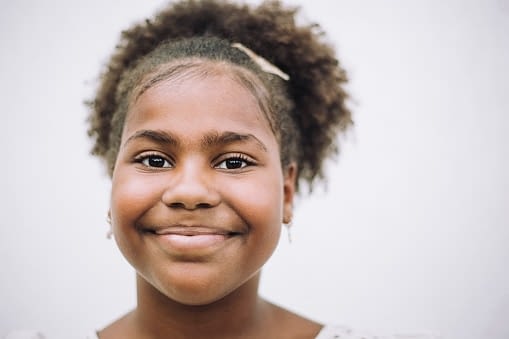 Practicality for Children's Ministry Volunteers and Ease of Use
Earlier we talked about taking inventory of the needs of your ministry. This inventory included the needs of your volunteers. So as you look at this, what do your volunteers need? Many of them likely have full time jobs, families of their own to take care of, and full plates they are juggling. So, how does the curriculum you're using pour into them?
Does it make it easy for them to invest in the kids? Or are they frantically being pulled in too many directions and burnout is approaching? Have honest conversation with your teams and value their input. It's understandable that you won't be able to meet every single need. But if you could help them through the big ones, they will notice.
Then take a look at your set up. Practically speaking, how does the children's curriculum fit within your setting? Does it work as Sunday school curriculum, large group/small group, midweek programming, or maybe a mix of them all?
Asking these questions will help you either structure properly for the curriculum, or find a curriculum that fits your structure.
Children's Ministry Curriculum: Choosing What's Right for Your Ministry
As you go through these questions, pray. Ask God for the things that He desires in your ministry and run in the direction that He leads you. Invite your church staff, volunteers, and even parents to pray with you. And keep up the amazing kingdom work that the Lord has given you.
More Articles and Resources You May Like