There are all kinds of amazing children's ministry curriculum lines out there for you to choose from. Many are created by trusted publishers in this space and others by known leaders in churches. But when it comes down to it, what makes a good children's curriculum great?
In this article, we're going to dive into some of the things that make a great children's curriculum. We'll quickly break down the following:
God and His Story are at the Center of Every Lesson
Strong Core Values and Theological Guideposts
Relationship-Based Growth Opportunities
Bible-Centered Truth Shared for Various Learning Styles
Reliable Support for Volunteers, Parents, and Leaders
What Makes the Best Children's Curriculum?
God and His Story are at the Center of Every Lesson
God's Story is the center of every lesson, it's always about what God was (and is) up to. It's important to trust that the curriculum you're using does this. We never want to force Scripture to say something to fit the theme or focus of a lesson, we actually want the exact opposite. We want the theme to reflect exactly what Scripture is saying.
Make sure that you can trust that whoever is writing your curriculum has done a deep exegesis in order to be true to God's Story.
With this, it's also important the people of the Bible are recognized as people, not superheroes or characters. Kids can know that God worked in the lives of and had relationship with people just like us! And God's Big Story of redemption should be celebrated in each lesson, making sure every piece of Scripture is tied to the whole—nothing stands alone.
When kids understand the story-arch, they begin to better understand how God moves and how to look for Him working in Scripture and in their lives.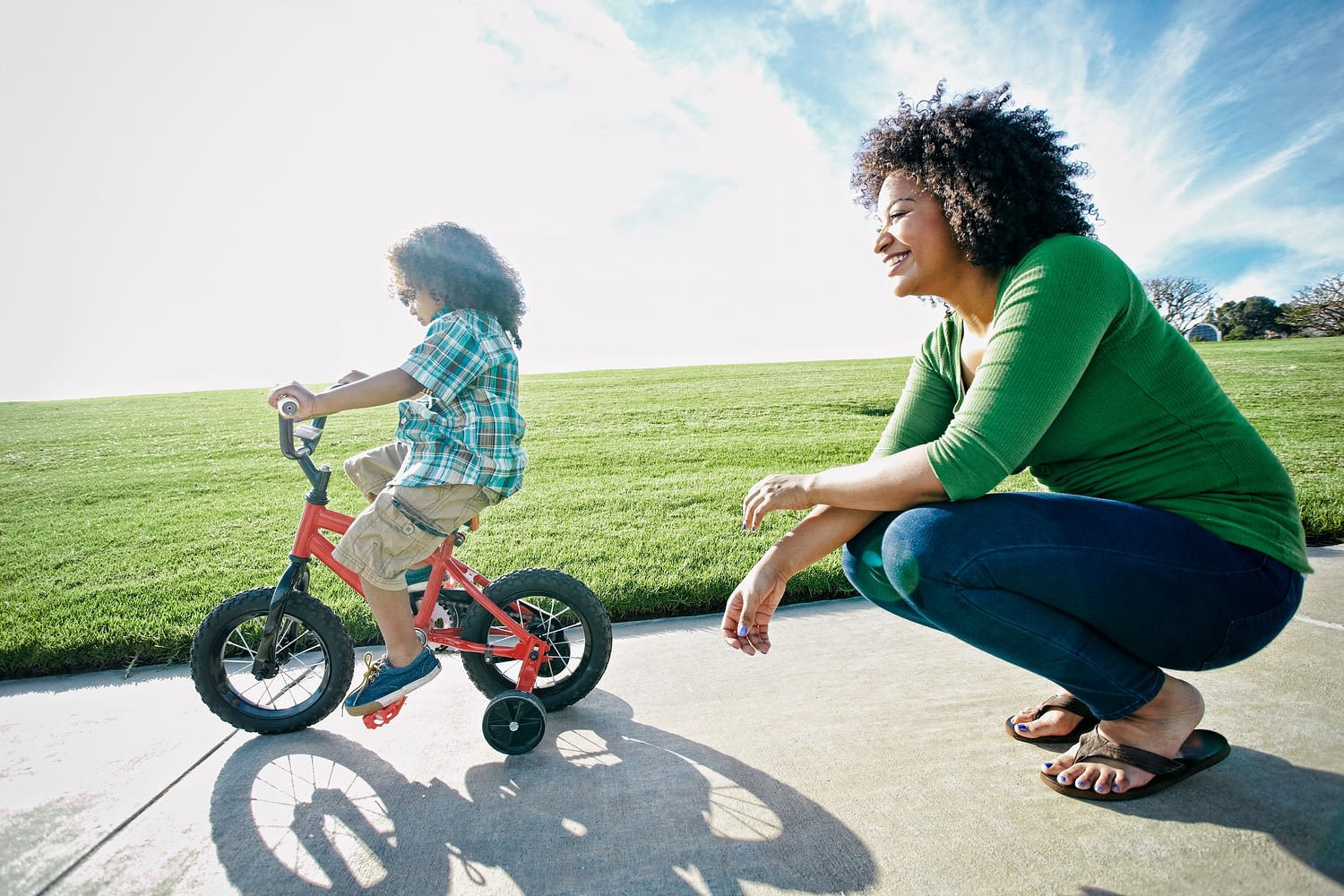 Strong Core Values and Theological Guideposts
Having strong core values and theological guideposts keeps every lesson focused and gives leaders, parents, and volunteers the same language when leading kids. When we all have a baseline to guide us, we work better together and do better when communicating God's Story with kids. And we all begin running in the same direction.
We encourage you to look into the core of the curriculum you're using.
What do the core vales say about God?
What do they say about kids?
And along with that, what are the theological guideposts?
What do they convey about God? Jesus? The Holy Spirit?
Do they align with the truth you want to share in your children's ministry?
Then, do the lessons hold true to these values and guideposts?
As Christie Penner Worden said in this Ministry Spark article, "We want kids to be biblically literate: familiar with both the content of Scripture and the character of God who invites us to know Him intimately." Theological guideposts help us to do just that.
Relationship-Based Growth Opportunities
When a curriculum is focused on relationships—with God and one another—over behavioral outcomes, it creates space to connect with kids' hearts. We aren't forcing kids into behaviors as a way of redemption or reaching morality, rather we focus on who they are created to be—wonder-filled image bearers—and growing in relationship with Jesus.
When we create space to grow in relationship with God, kids get opportunities to ask hard questions, embrace wonder, declare truth, bless one another, respond in worship, and process what they've learned in a way that helps them connect with God and know who they are in Him.
It creates space for faith to begin. And it makes room for faith to grow.
Bible-Centered Truth Shared for Various Learning Styles
Another great aspect of any curriculum is that it is Bible-Centered Truth shared in a variety of ways for different learning styles. The first point is that Scripture should be central. We talked about that above.
The second is that we should give opportunity for kids with all kinds of learning styles to learn and respond to what they're learning. We want to make sure our kids are experiencing it as we teach!
We want them to each have the opportunity to understand God's Word in the way that works best for them by using different strategies to engage different learning styles. As an example, maybe they hear the Bible story from you, then watch it, then do an activity to experience it.
And repetition is key for learning! Make sure the same truth is being repeated throughout the lesson, in every activity and response opportunity.
Reliable Support for Volunteers, Parents, and Leaders
Strong support for parents, volunteers, and leaders—making preparation and sharing the good news of Jesus exciting and not overwhelming for those leading kids.
Make sure there is support for all of those leading the kids in your program. Whether teaching a classroom, leading in ministry, or parenting one at home … we are all in this together. What does the curriculum you're looking at have to unite and support your kids in this way—from church to home?
Our ministries are strong when our people are close to Jesus and united in mission. Make sure your curriculum walks alongside you in that.
The Best Children's Curriculum
Ultimately, the best children's curriculum will be the one that fits your church's mission, style, and teaches kids about the good news of Jesus.
At the end of the day, whatever curriculum you choose to use, that's what we want … for kids to meet Jesus. Because Jesus changes everything and He is exactly who we want kids to know, love, and follow.