Wonder Ink Children's Church Pricing
Wonder Ink curriculum for kids is a trusted, biblical, and fun solution for your children's church, weeknight, or Sunday school program.
Simple, singular pricing is available for either Early Childhood (Ages 3–5 with a bonus Toddler Time track), Elementary (Kindergarten through Grade 5), or Full subscriptions.
No additional license or media fees
Annual subscription gives you and your church full access to the digital platform and its full suite of tools and media
100% Satisfaction Guarantee!
You'll also find a flexible 3-payment option available at checkout.
Explore the Customizable Digital Curriculum and Toolkit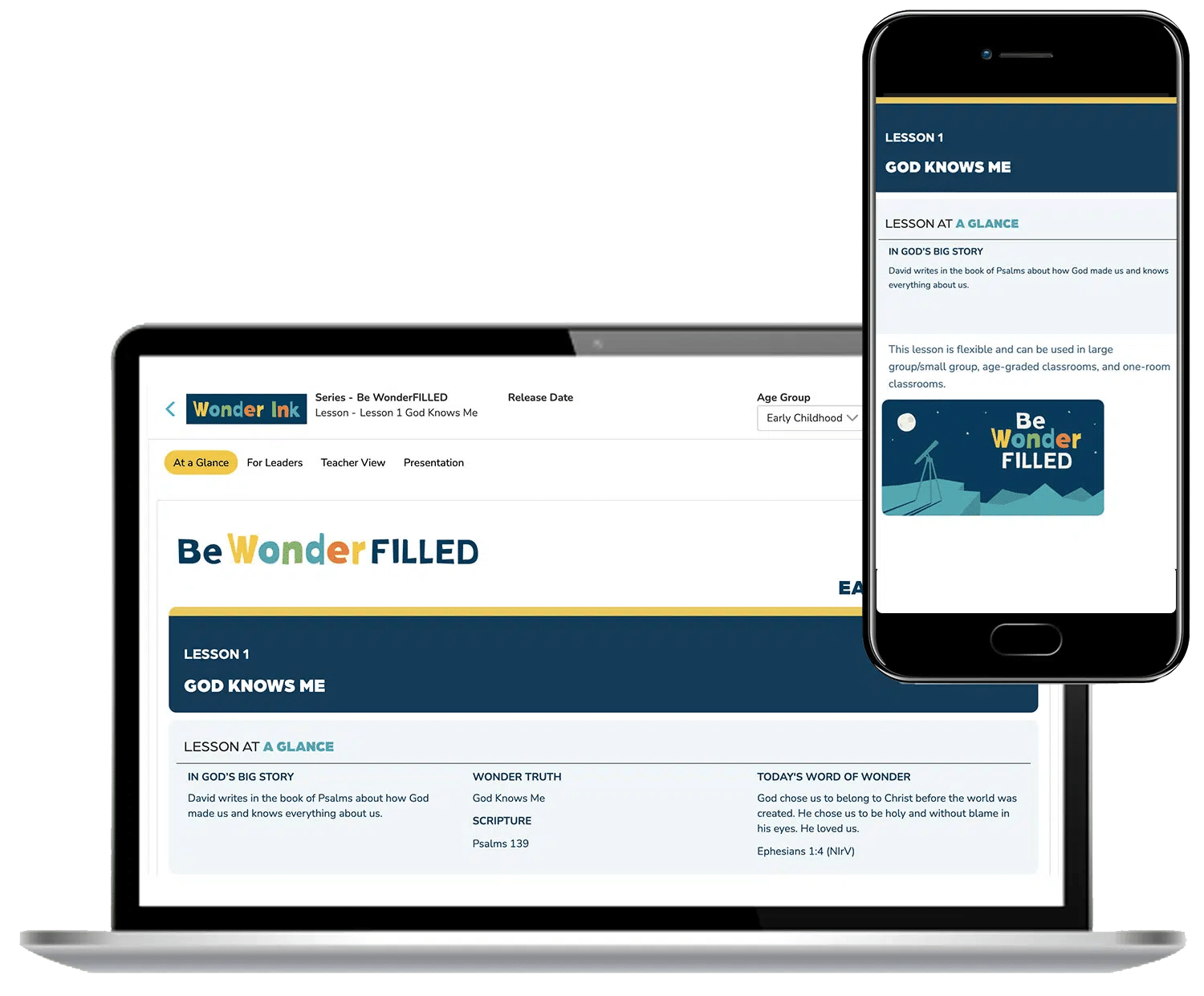 Ages 3-5 with Toddler Time
or 3 installments of $219.00
Kindergarten through Grade 5
or 3 installments of $289.00
All of the above—Best Value
or 3 installments of $329.00
Created and Tested by Experts
The result of a 2-year journey from insights, research, development and testing by seasoned children's ministry practitioners and discipleship thought leaders, Wonder Ink is designed and tested to equip today's church with impactful curriculum and comprehensive toolkit. Wonder Ink gives leaders tools to comprehensively develop and train volunteers, empower families and inspire children.