Curriculum, programming, Sunday school lessons, small group/large group time—whatever you choose to call it—it's important to make sure you're using a Bible-based children's curriculum when leading and teaching.
There are a lot of things we can add for fun, and for learning in our ministries. There are also a lot of things we can miss. However, the one thing we cannot afford to veer from is God's Word.
His Word must be central to our faith. His Word must be at the center of every story, every lesson, and it must be the core of what we share. We can express it in ways that children understand, yes. We can express it through games, activities, and crafts, yes. But it already contains the good news that each of us longs for.
Our hopes, dreams, and everything we are and are looking for can be found in God's Word.
Questions to Ask: Finding A Bible-Based Children's Curriculum
The Bible is the foundation on which a solid curriculum is built. Especially with the decline in biblical literacy, it's more important than ever to impart truths from God's Word to the next generation.
Is the doctrine sound?
What about the theology, is it sound?
Is an accurate viewpoint from Scripture reflected in the content?
Where does Bible memory fit in as part of the learning experience?
Does the curriculum help kids understand Scripture?
Does it help them navigate Scripture?
Do the lessons help build Bible knowledge and skills as kids grow?
Does it reflect the importance and the authority of God's Word?
Maybe this whole article sounds totally silly to you—what curriculum doesn't focus on Scripture? We will just say to use wisdom when looking at curriculum and the message each instills into children. We want kids to come to know, love, and follow Jesus. And we want them to know what God says to them and about them!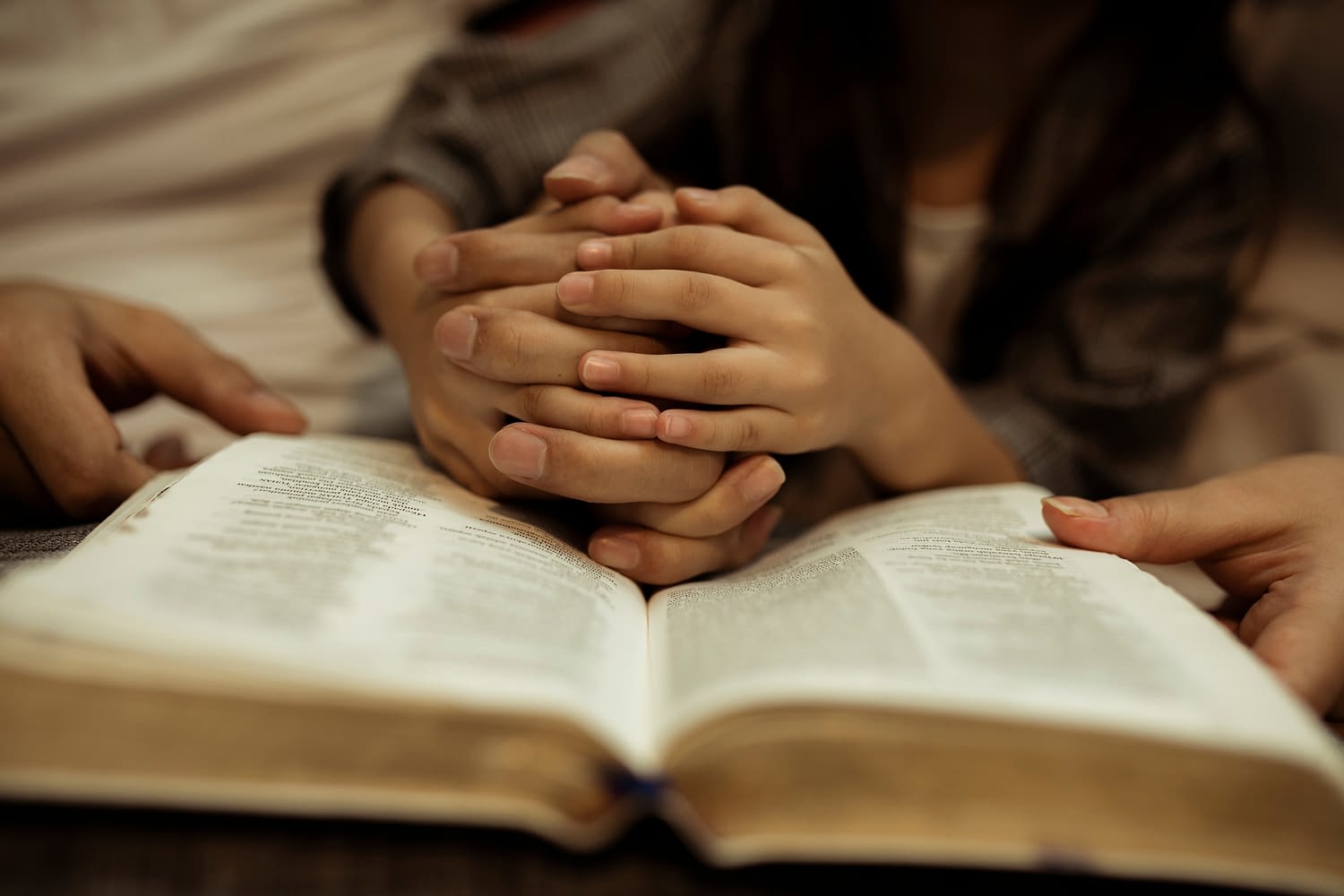 Bible-Based Children's Curriculum: Help Kids Know Who Jesus is and Lead Them Closer to Him
We all know that the very central point to our ministries is to lead people to Jesus. That's when life-change happens—when we encounter Him. In John 14:6 NIVTM, Jesus says, "I am the way and the truth and the life."
As our friends at Ministry Spark have said, "When we teach Him, we teach everything. We will never be satisfied until we see young hearts and lives committed not only to His teachings but to Him."
So, a Bible-based children's curriculum will also introduce kids to Jesus and help them build relationship with Him.
Does the curriculum clearly share who Jesus is?
Is the curriculum helping children discover Jesus' love for them?
Does it offer clear teaching on the life and ministry of Jesus?
Are the lessons and series themes showing kids how to find Jesus in everyday life?
Does the curriculum clearly depict that kids can depend on Him for everything?
Is there space for kids to respond in worship and does it give them space to build personal relationship with Him?
There are other important features to look for in a curriculum, such as the heart, the theological guideposts, and more. And we encourage you to find one that fits the needs of the kids in your ministry.
However, the most important feature, is that it is true to the Bible—God's Holy Word. We cannot forsake that!
More Ideas and Insight for Your Church
You can find more insights and ideas for family engagement in our free guide: What If We're Failing Kids at Faith Formation? (And How Not To).