Recently I heard about a mother who was putting her 10-year-old son to sleep. As he snuggled in and began recalling his day, a big question came out of his mouth: "Is God still real?"
The mother hesitated and waited to hear more. In her head, she quickly grappled for an answer, hoping she would say the right thing, and praying that she would help her son believe what she believed in her heart.
The Wonder of Children
The wonderful thing about children is that they are full of wonder. They are curious and expressive, and want to learn how the world works. We all can have big questions, but kids are particularly known for asking their questions, and often without hesitation.
Why is the sky blue? Who is God? Why did Jesus die on the cross?
The mother later said she wished she had her children's pastor right there beside her to help guide her child. We all need answers, even if it is late in the night or early in the morning—someone who can provide a helpful direction is invaluable.
Direction for kids is critical these days. They face so many other distractions and messages. In a recent study, it was discovered that kids are exposed to 554 brand images in one 10-hour day. That is roughly one every minute.
Every minute! And kids were exposed to twice as many ads for products that are harmful than those that are healthy. We must do something to combat what the world is telling our children and provide a foundation of wonder in the truth of God's Word. And not just on Sundays, but every day.
It is time we truly begin to speak to kids in ways that resonate and cut through the distractions. In the midst of trying to say the right thing, wouldn't it be great if a tool could help provide some guidance to parents as they help address their kids' big questions?
I'm excited by the possibilities created by Wonder Ink, a customizable digital curriculum and tool kit we've built for creatively engaging kids in God's word. Wonder Ink encourages and actually sparks curiosity as it guides kids on a journey of faith through the wonder of God. The beautiful thing is that this is available at any time, any day of the week.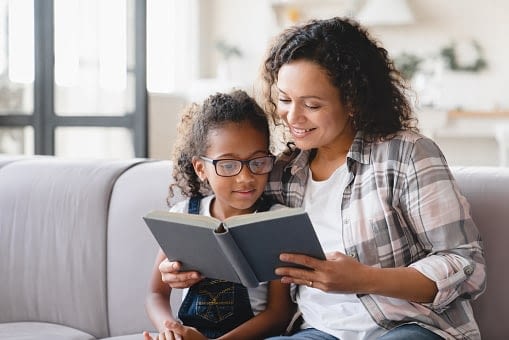 Partnership in Faith Formation
For the mother who was confronted with a big question by her curious 10-year-old, she could have been equipped with a tool created by ministry practitioners and discipleship thought leaders.
What a picture of God's kingdom at work when this partnership can happen. While answers from her own heart are helpful, the mother could have also relied on others for ideas and answers to help her own child's journey of faith.
Kids are great at wondering. At being in awe. At being amazed. At being curious. Jesus reminds us to have faith like a child, because children are the great example of how to be full of wonder for God.
Our children's curiosity and imagination should be encouraged, and we can learn how to be curious from them. Exploring the world with helpful resources can dramatically help shape a child. I encourage you to take that first step in helping your child capture his or her wonder.