Scripture tells us how much God knows us, loves us, and how He leads us. But why is this especially important for leaders to understand? We have been given such a unique opportunity to lead the children in our ministries (and homes), and as much as we want them to build their identity in Christ, we cannot give away the things that we do not possess.
Understanding we are people who can do amazing things, make mistakes, have hopes, dreams, desires, sorrows, and more is all part of walking in who we are as children of God. Perfection is never the goal, it's unattainable. However, walking in an authentic life with Christ is so important.
It's no so much about the perfection we so often wish to attain, it's way more about the proximity between "the us in our everyday" and our King.
Are we walking with Him?
Known, Loved, and Led
God Knows You
Many of us teach this weekly to our kids and teams. But have we really grasped it for ourselves? Friend, you are known inside and out—fully and completely—by our Creator in heaven. He formed you before you ever were and He intricately sees and understands all of who you are and who you were made to be.
You were made in His very image.
Grasping this concept allows us to take the pressure off. It allows us to stop putting on a show. It gives us the permission to breathe deeply and be honest with ourselves, others, and God.
When we understand that we are fully known, there's nothing left to hide. We can bring it all to God and He can do the things that only He can in us and through us.
Being known by Him matters for our lives and our ministries.
For you created my inmost being; you knit me together in my mother's womb. I praise you because I am fearfully and wonderfully made; your works are wonderful, I know that full well.

Psalm 139:13-14 NIVTM
Jesus Loves You
What a concept! Knowing this and living in this are two very different things. Many of us don't love ourselves very well, so how could anyone else really love us.
But the truth is that Jesus loves each one of us so much so that He gave Himself to give us life. Before we even knew Him, He knew us and loved us so fully that He sacrificed Himself and rose again for our freedom.
Do you know today, I mean really know, that the God in heaven loves you? Have you sat in the reconciliation that He's offered and leaned into His friendship? How have you been leaning on His love lately?
Be kind to yourself. You are loved by Jesus. His love is so expansive, we cannot fully grasp it within ourselves. But by His Spirit, we are blessed to live in His love. And remember, we cannot give away what we do not posses. Do you live in His love today?
"How wide and long and high and deep is the love of Christ."

Ephesians 3:18 NIVTM
"A new command I give you: Love one another. As I have loved you, so you must love one another. By this everyone will know that you are my disciples, if you love one another."

John 13:34, 35 NIVTM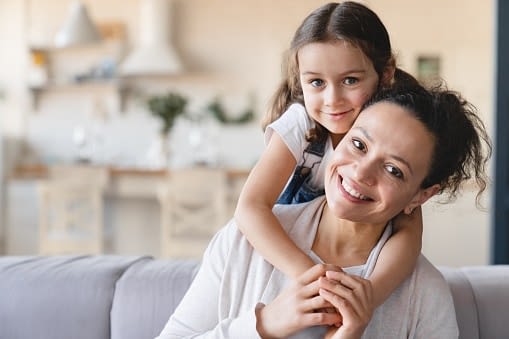 The Holy Spirit Leads You
Being led by The Holy Spirit means that we don't have to do this alone. We don't have to force strategies or be at the front of the line all of the time. Being led means that we get to follow.
When we accept the grace that is offered through out Lord Jesus Christ, we get the gift of The Spirit. He is our Comforter and gives us power to do the things the Lord has asked of us. It's by The Holy Spirit's fruit that we love best, have joy and peace. It's through Him that we are able to stand firm in patience, give kindness and goodness, be faithful and gentle and to have self control.
These are all gifts (or fruits) that our lives show when we follow Him.
The Spirit leads us in ways that we could not lead ourselves. He leads us to Himself—God—so that we might serve Him with everything we've got. It's by His grace that we have a leader.
Especially as leaders, we need to be led. What are you carrying today that He never asked you to pick up? What are the things He wants for your ministry?
When we call to mind the things the Lord desires or has promised, when we sit with Him, and then we follow—He'll take us exactly where we need to go.
For those who are led by the Spirit of God are the children of God. The Spirit you received does not make you slaves, so that you live in fear again; rather, the Spirit you received brought about your adoption to sonship. And by him we cry, "Abba, Father."

Romans 8:14-15 NIVTM
You Are A Child of God—Your Life Tells of His Wonder
Sit with this one for a moment.
A little longer now.
Wow. We are His kids. When we choose to live in being known, loved, and let, it becomes more than something we remind ourselves on Sunday. Instead, it becomes who we are. This is what we were made for—relationship with God.
Are you a leader? Yes. Are you a human? Yes. Are you a son or daughter? Sure. You get the idea. These are all things that you are.
But you were made for relationship with God—known, loved, led. That is at the very core, central truth of how you live out all the other areas of who God made you to be. When you accept these truths and walk in them, the other areas highlight these truths over and over.
We are His kids.
But God chose you to be his people. You are royal priests. You are a holy nation. You are God's special treasure. You are all these things so that you can give him praise. God brought you out of darkness into his wonderful light.

1 Peter 2:9 NIRV
Walk in These Values as You Lead
As we get to lead kids and families, it's first and foremost important that we walk in all of the things written above. It's important that we understand who we are in Christ, and even more so, that we walk closely with Him.
We can't afford to get ahead of Him or away from Him, we need to walk ever-so-closely behind Him.
May the beauty of His love cover you as you lead families and children each week. May His grace be with you. And may you know exactly who He says you are—His kid.
And my friends, may you grow so close to Him that all you can do is give away the very Jesus who wrecked our lives in the best way.
Be wonderfilled. And share His wonder boldly.
Download What If We're Failing Kids at Faith Formation? And How Not To
This faith formation guide shares our desire to invite kids, parents, and volunteers into a Gospel-centered journey of curiosity, belief, faith, and identity.