It's so important that we value ministering to and building relationship with children who have different levels of abilities. Whether we may have a dedicated special needs coordinator or not, we should value and make space for each life in our ministry.
Depending on levels of ability, it's important to speak with parents and build a plan together for the needs of each child, whether they need a buddy, sensory spaces, etc.
The goal should be to include children in the class time as much as possible in order to engage them in community, however each child will have varied needs. We should do our best to love them in the ways that work best for them.
Learning to Pivot
As children grow, you may have to change your plans a few times. For example, what's your plan for a child who is heading into middle school? It's important that we partner with our church as a whole to love and have community.
And what happens when the plan you have for a child isn't working? We would say to pray, speak with their family or an expert to try a plan b, or maybe c, or d. We can't give up when at first we don't succeed. Because no matter a child's ability, they deserve to know how loved and valued they are by their Creator in heaven, and by you.
We can't get so focused on accommodating their disability needs that we don't think about their social needs and desires.
We can't let our plans outshine helping the child feel known and loved as part of the church. Work together in relationship. A vibrant program that values every life will change a church.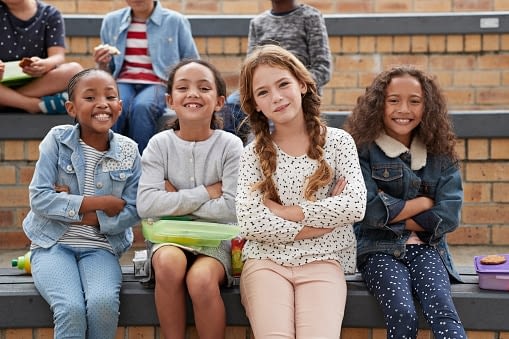 Inclusive Ministry: God's Purpose and Plan
As humans, we have limited sight lines to fully understand someone's experience. And we can limit others based on what we think they need. Our prayer is that we we would each begin to see others the way that God sees His kids. Look for the light and the potential that is within.
And as we expand the scope of our inclusion ministries, our conversations with families will change. We should focus on God's purpose and plan for them as we foster inclusion and engagement with their peers.
Challenge and support those connected to your ministry to see each child's unique purpose and how their lives can tell of God's goodness and wonder. It takes a lot of time, prayers, energy, and effort, but it is so worth it.
Each child was created on purpose for a purpose, and they deserve a community that treats them as such.
More Ideas and Insight for Your Church
You can find more insights and ideas for family engagement in our free guide: What If We're Failing Kids at Faith Formation? (And How Not To).